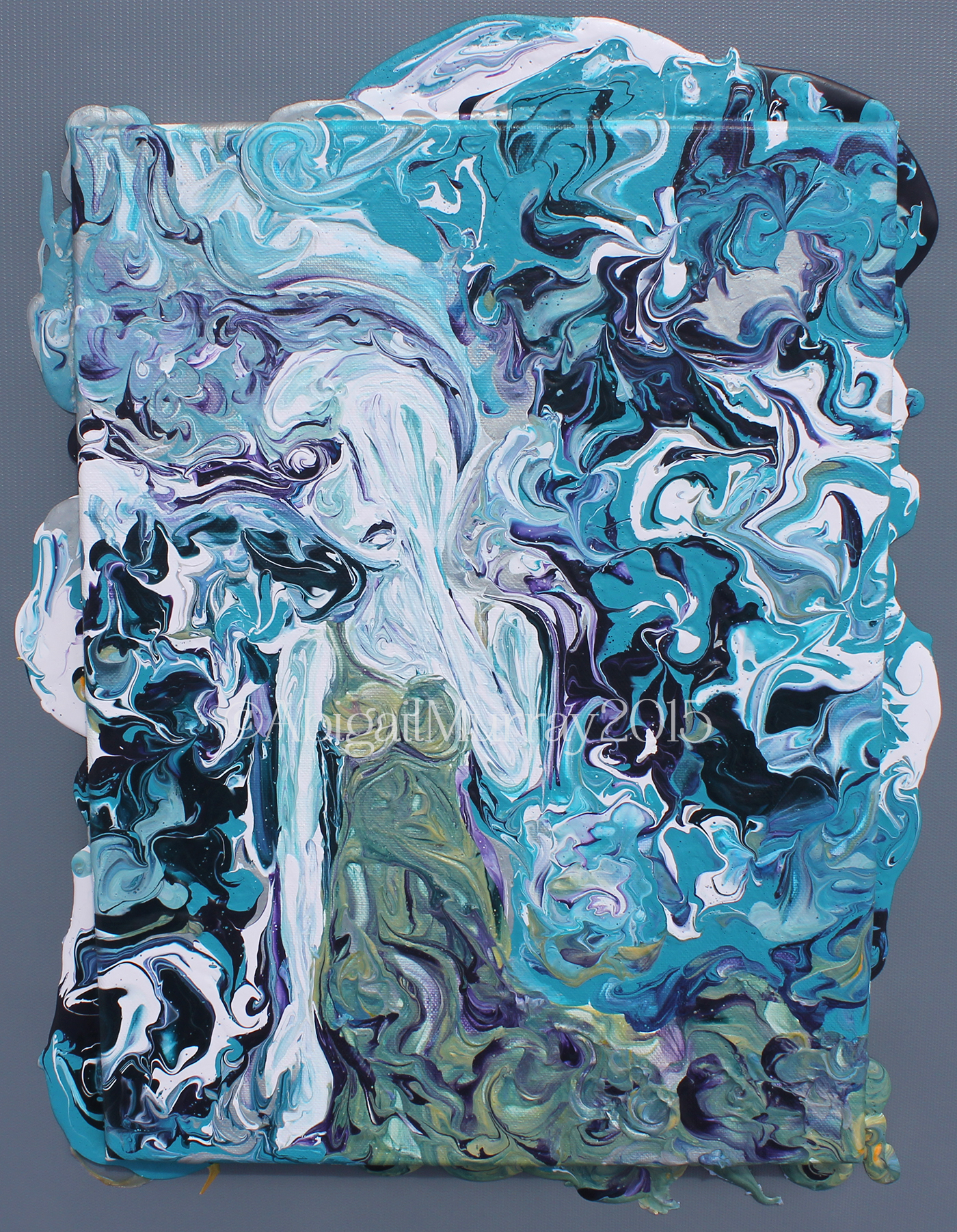 Feeling misty as the early morn she strolls the wildflower garden in her nightgowns. She wakes the dawn. 
"Viola" is a 12"x16" original acrylic painting done on a thin depth stretched canvas. Satin finish with some metallic gold and silver, and lots of overflowing paint round the edges, pushing past her the boundaries of what a typical painting should be. She is signed and dated on the back, from early 2015. 
What appears to be white in this one is only nearly a very pale shade of pink. I adore the swirly greens golds and purples in her gown as it billows in the chilled spring wind. Flowers lost float thru the air around, elegant violas spindle petal their way out of bed, leaving sleep the violets and pansies. Shadows loom still in the silence as morning breaks, winter finally over.