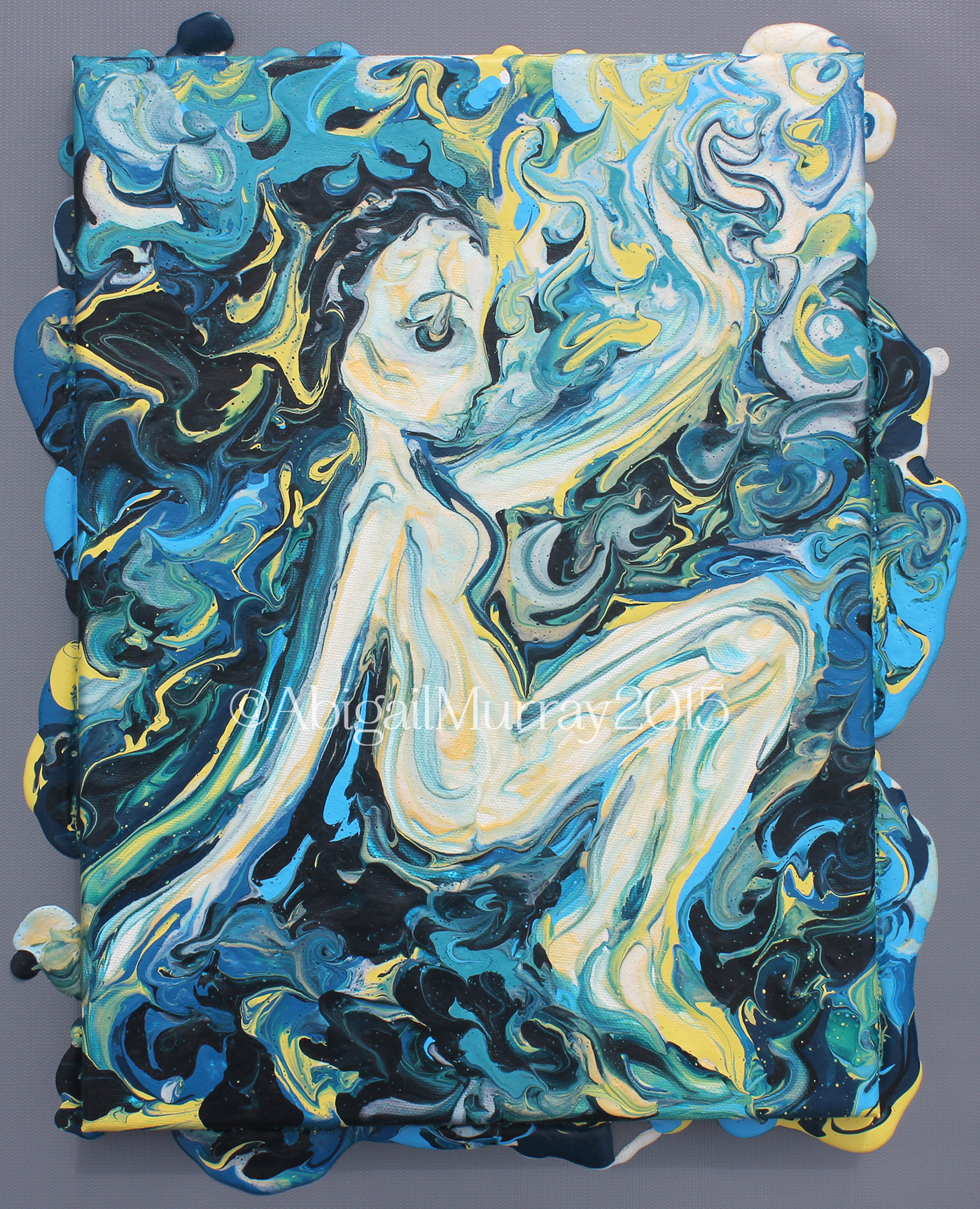 Just coming up to where the light fills the space, she breathes underwater; feel the waves of softness as dark peaks of hair flow round her depth-pale face. 
"Memory" is a 12"x16" original acrylic painting with a satin finish and pearlescent colors woven throughout.
The paints beautifully pool and overflow the edges of this traditional thin depth stretched canvas. If I remember rightly I used 7 different shades of blue and turquoise in this piece!
She glows subtly with a foamy texture to her frosty iridescent skin. Her eyes are quite captivating, the candle flame reflection makes her seem almost creature like. A shadowy hint of lashes flames out from the hidden side of her face. I absolutely love the tiny star like pin points around her, brightly lit like glow in the dark planktons, there are a lot of them beneath her gold dipped feet. The bubbly-textured surface gives this piece an organic feel as well, like an urchin I think her beautifully captured, held tightly in the swirling sea. The ocean moves all around her, she is cradled like the sunlight in the water.